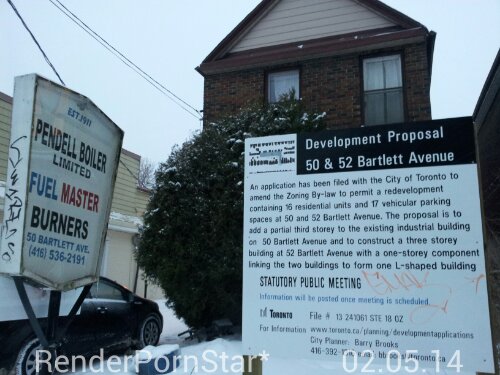 20 January 2014 RenderPornStar* of the Week Lanehouse on Bartlett by Curated Properties and Audax Architecture is going right here: 50-52 Bartlett Avenue just North of Bloor Street West. Love the old sign!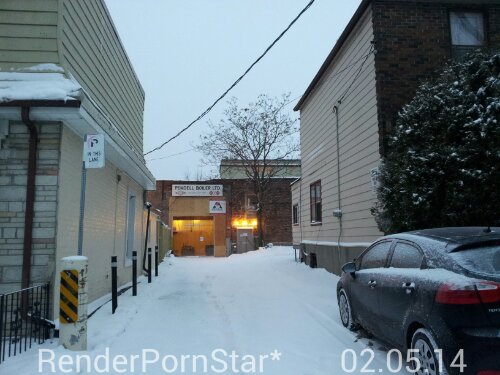 This is the lane. The house on the right is to be replaced.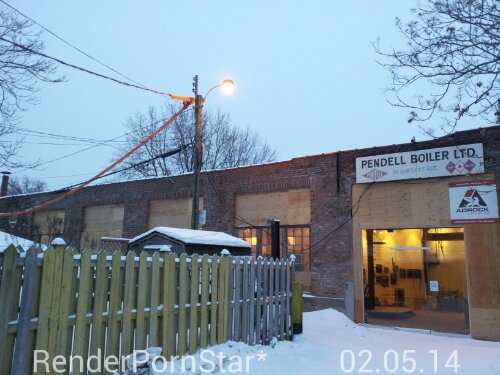 This is the old yarn factory.
Are you ready to knit a new RenderPornStar* tale in the Bloordale neighbourhood?