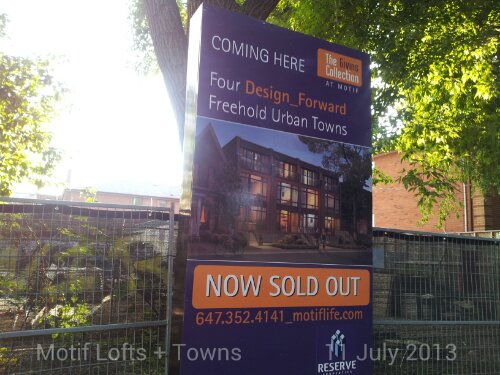 This attractive RAW Design project by Reserve Properties is sold out and under construction at 41 Ossington Avenue Toronto.
The Towns will rise on Givens: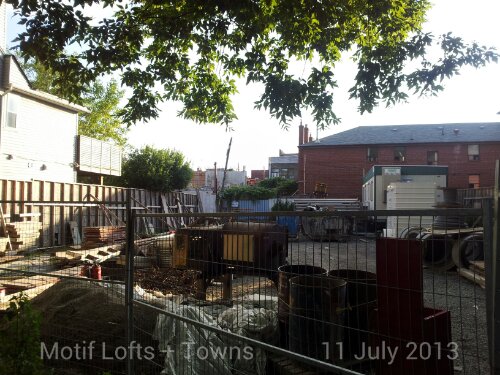 The lofts from Rebecca Street: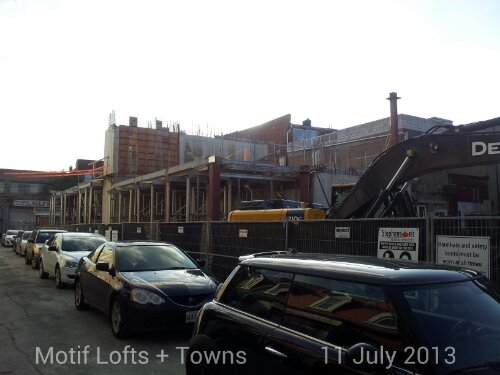 And from Ossington Avenue looking Northeast: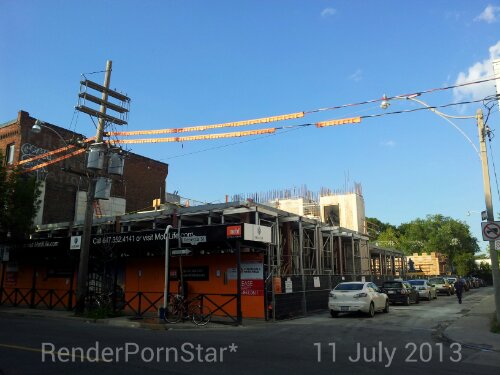 Had RenderPornStar* been around when this project launched Fall 2010 .. Yes we'd approve. 🙂
.