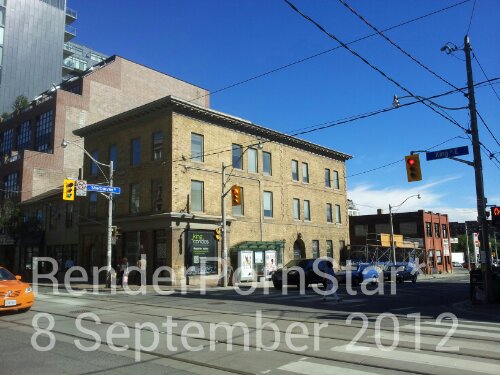 How cool is that? 11 April 2011 RenderPornStar* of the Week began here–King Street East and Sherbourne Street Toronto Canada. The TACT Architecture-designed condominium will preserve the historic facade of the National Hotel with a glass and steel tower rising upward and behind it. A closer look at the site–from Abbey Lane looking North West: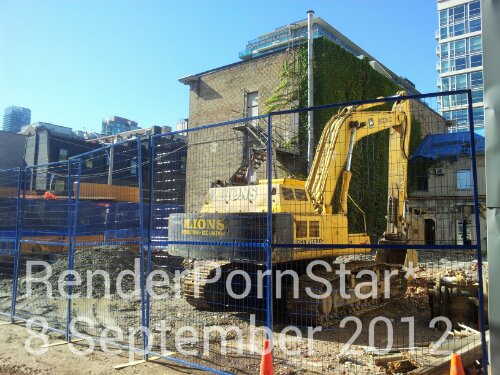 Interesting old foundation and bricks: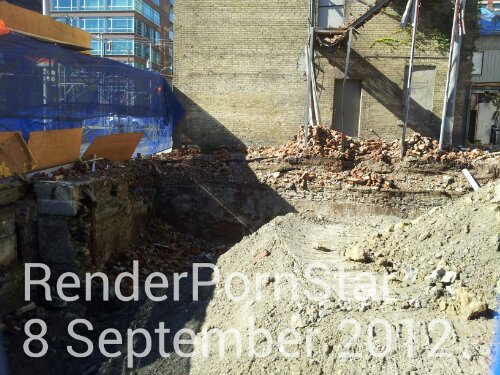 See through building?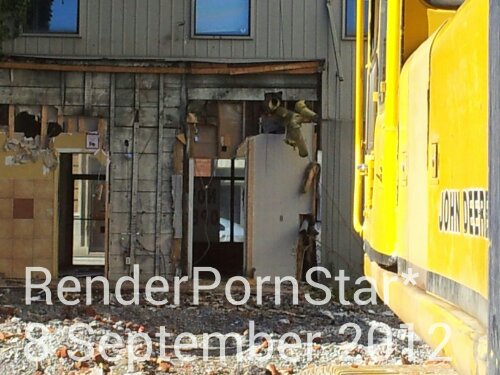 Meet your future neighbours! Looking North up Sherbourne Street: