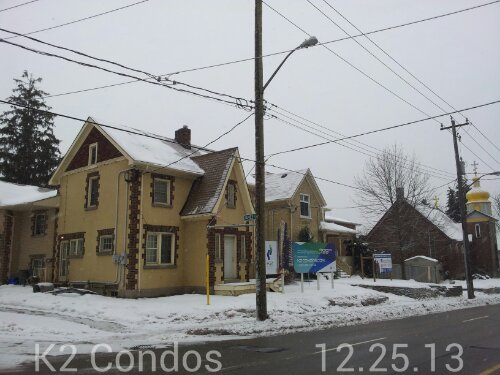 By I.U.D Developments. Located at the corner of James Street and King Street North, it replaces these old homes. It's proposed to be two towers-21 and 11 storeys-of student housing-style condominiums. Compared to many of its local competitors, we think the contemporary architecture illustrated in the rendering looks alright.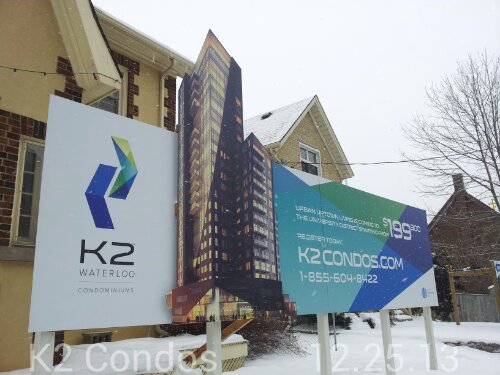 However the old homes it replaces are rather nice and perhaps yellow brick cladding would be more contextually appropriate as this photo with the City of Waterloo development application illustrates: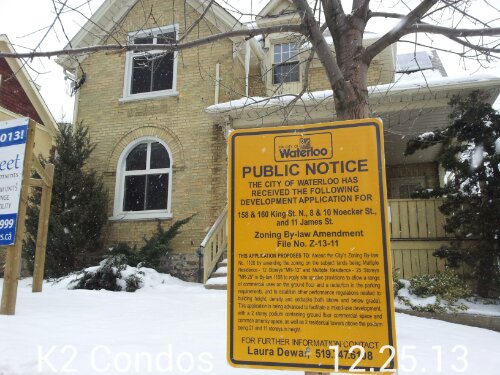 Is it Waterloo's first RenderPornStar?