You may like The High Park by North Drive and Quadrangle Architects. The giant billboard across from the sales centre looks cool!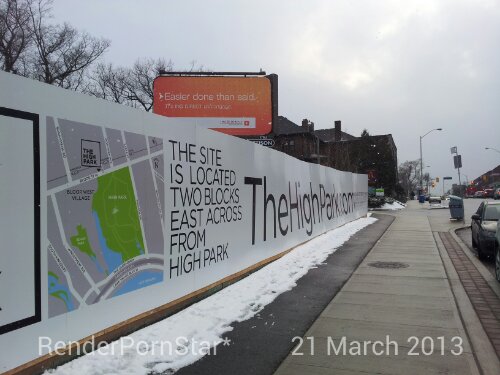 Maybe you really really like wood? Then check out the sales centre at 2124 Bloor Street West, Toronto: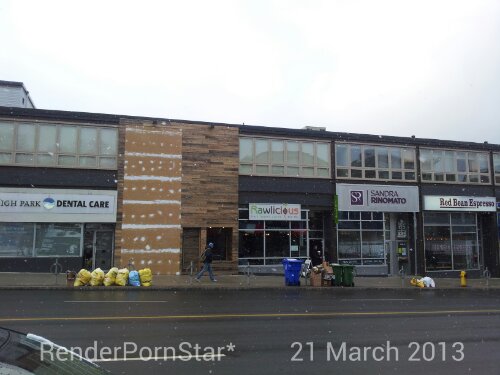 A really close look: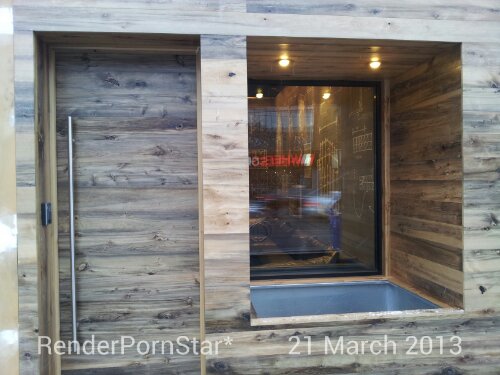 Are you invited to the opening launch party?