RenderPornStar* renderporn tease is your sneak peak at some of the hottest residential real estate projects that are making their way through the approvals stage towards marketing and sales. A future RenderPornStar?
#11: One Yonge Street by Pinnacle International and Hariri Pontarini Architects, via Arch Daily
Preliminary renderings for the Front and Spadina (Toronto) Globe and Mail lands by Hariri Pontarini Architects for RioCan/Allied Properties REIT/Diamond Corp:

via Urban Land Institute Toronto
#10: 70-72 Carlton Street Toronto by Tribute Communities and Core Architects. Sexy curves!
Also check out Eighty One by Icarus Developments and Core Architects — great renderporn tease!
#9: 15 March 2013: 501 Yonge Street by architectsAlliance and Lanterra Developments recently passed the Toronto Design Review Panel with the following design:
#8: 21 February 2013: 2221 Yonge Street by Tower Hill Development Corporation and Pei Partnership Architects (local partner: Quadrangle Architects) is a stunning 56s tower proposed for a site just south of Yonge and Eglinton Toronto. An exclusive first look at the renderporn:
More renderporn and info here.
#7: 9 February 2013: 520 Richmond Street West by Alterra Group and Quadrangle Architects is a 13 storey 108 unit building coming to the NW corner of Richmond Street West and Augusta Avenue Toronto. Our first look at the renderporn: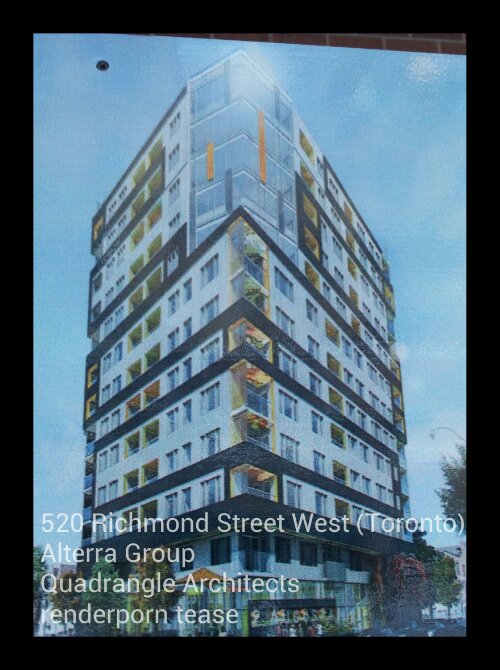 #6: 15 December 2012: Yorkville Avenue Condominiums by Empire Communities and Zeidler Partnership Architects is coming to 140 Yorkville Avenue–Northeast corner of Avenue Road and Yorkville Avenue, Toronto. The design is not approved and is subject to change.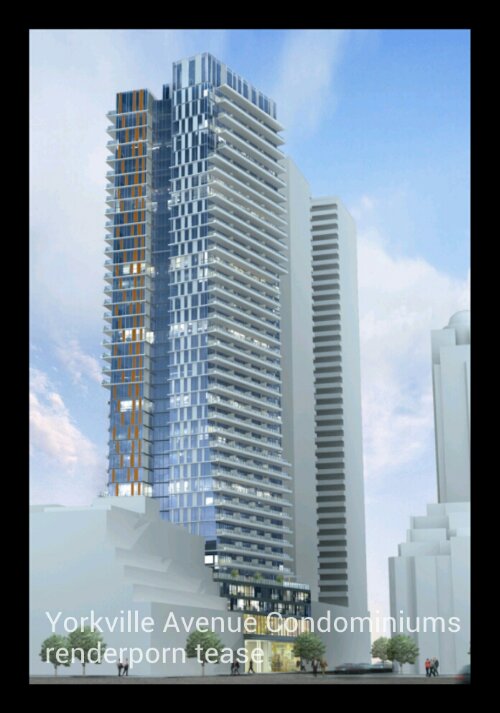 #5: 17 October 2012: Bank + Flora by Urban Capital and Core Architects is coming to 488-500 Bank Street Ottawa. The initial conceptual rendering looks promising: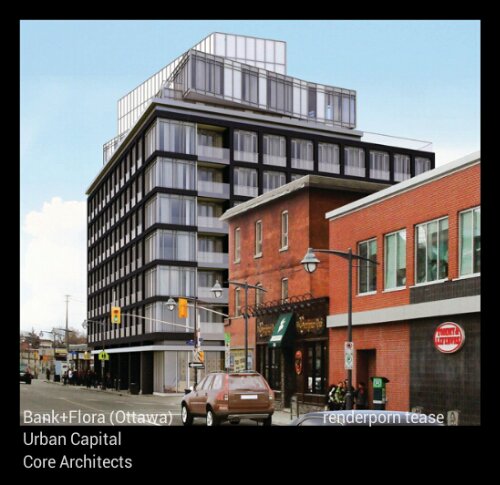 #4: 5 October 2012 – High Park Condominiums by The Daniels Corporation and Diamond Schmitt Architects has been slightly redesigned since the 9 January 2012 RenderPornStar* was first unveiled. We think it still looks great and look forward to seeing more!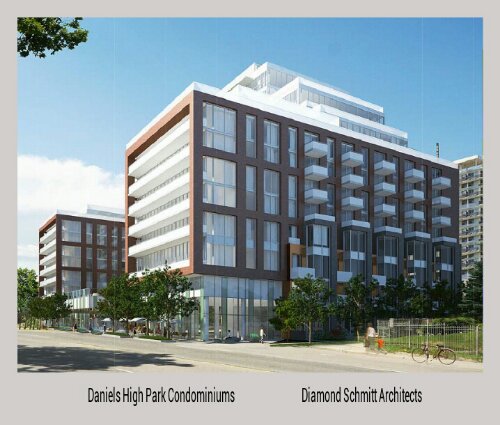 #3: 25 September 2012 – UpperWest by Canderel and Minto and Wallman Architects is coming soon to 485 Richmond Road Ottawa.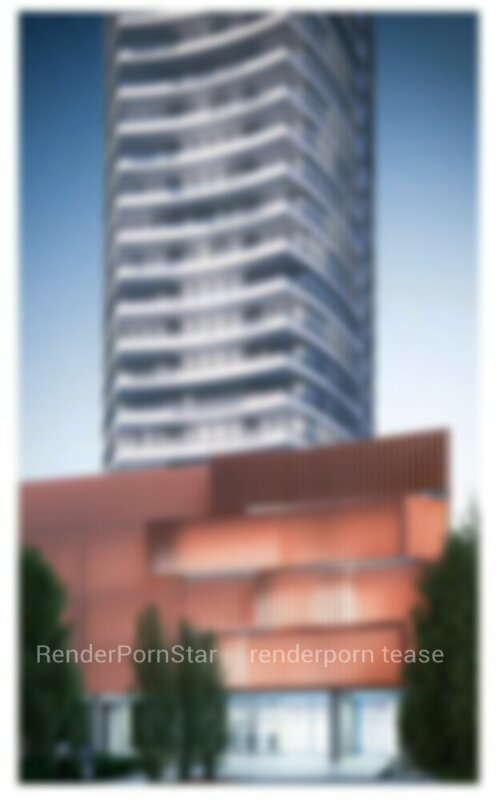 #2: 19 September 2012 takes the renderporn tease to 2400 Bathurst Street Toronto "Upper Forest Hill Suites II" by RAW Design. December 2012 update: Project has been revised to 11s with 147 units. Architecture has not significantly changed–we like it how it is!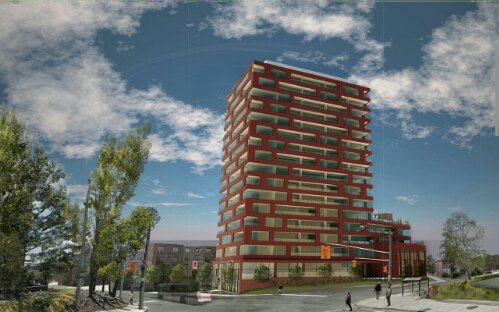 Our first renderporn tease is an upcoming two tower Yorkville Toronto project by Minto and Wallman Architects that we think looks quite hot even though it's preliminary and subject to revisions. What do you think?
5 September 2012: