Did you notice the large billboard on your right?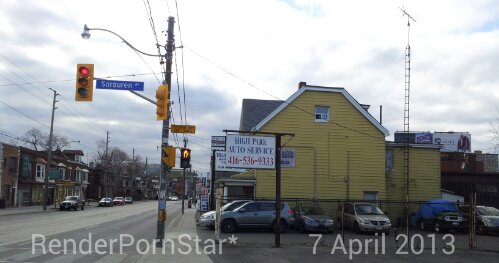 Fantastic. Now make a left turn at Dundas Street West here to check out aAwesome condo design at 383 Sorauren, Toronto.
You love the renderporn tease, you trust the RenderPornStar* brand but can you wait for this paper to be ripped down?!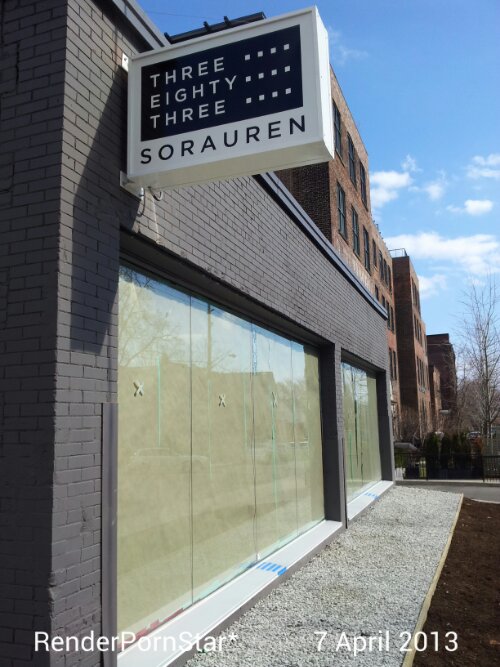 Good news: The sales centre is almost ready to serve your superior aAesthetic taste.