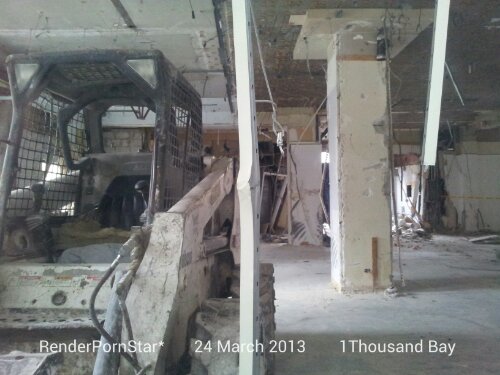 A skidsteer is parked on the ground floor of the under demolition office building on the future site of Cresford's 1000 Bay Street Toronto condominiums. Would you like to park one of these toys in your future condo living room!?
A demolition site is just as fascinating as watching a new building rise. Enjoy these photos: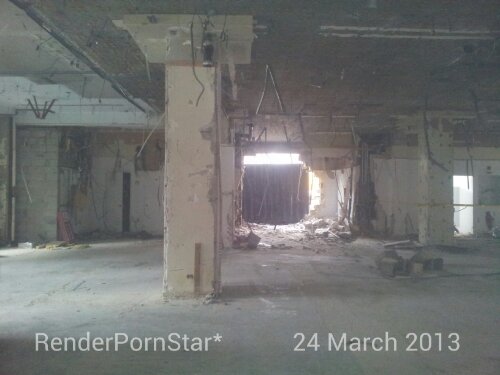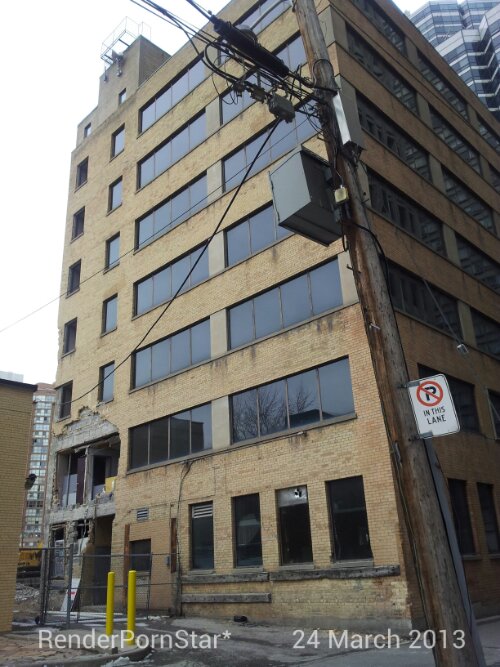 It'll be interesting comparing this view today to sometime in the future–2018 perhaps?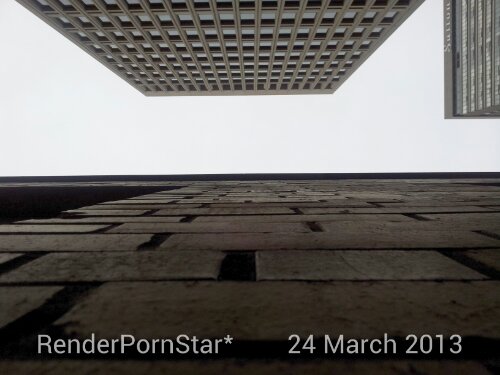 Rubbish or RenderPornStar*???