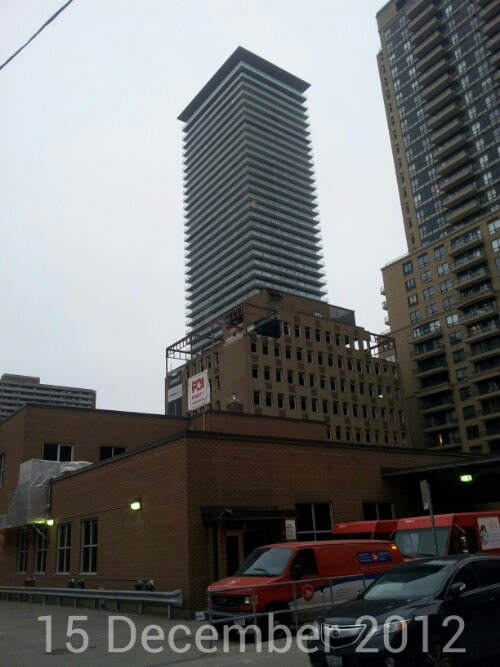 Casa Condominium looks like it has a podium under demolition. No worries: It's actually Casa 2 that will rise on this site after the old YWCA on Charles Street East Toronto is demolished.
A closer look from Charles East: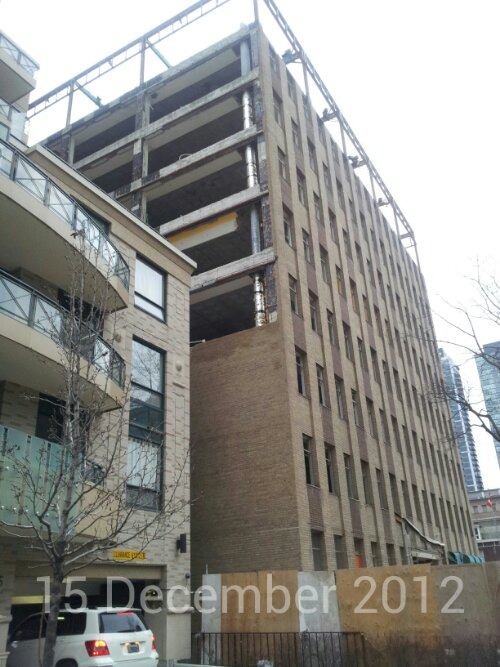 We think another RenderPornStar* rising will be a vast improvement to the streetwall.