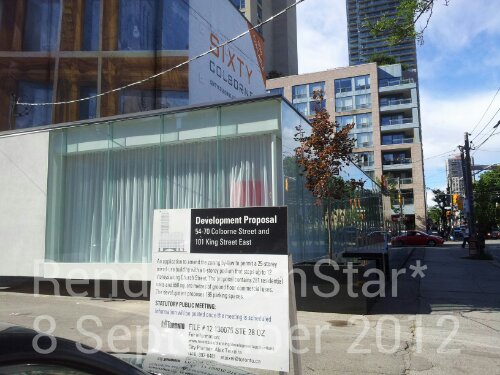 We visited the Sixty Colborne site yesterday at the corner of King Street East and Church Street and left impressed by the chic minimal glass sales pavilion. If the sales centre is this hot imagine how sexy this 19 March 2012 RenderPornStar* will look upon completion!
Would you sleep here?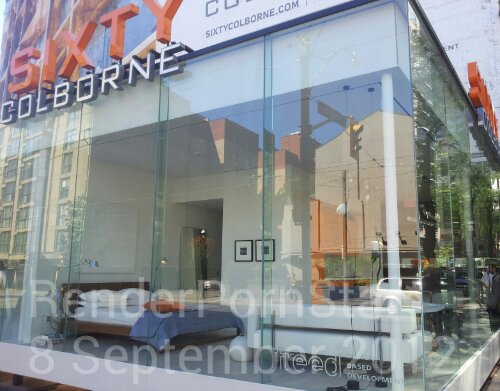 It's time to show your love for Sixty Colborne: check it out and do climb into that bed!