13 June 2012 RenderPornStar* imagines the Picasso on Richmond site rising skyward someday…. Looking north across Richmond Street West Toronto: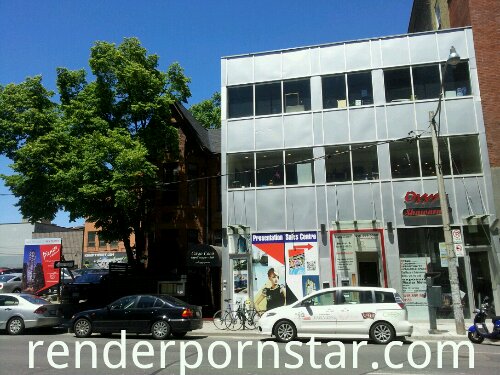 Picasso Condos by Monarch and the Goldman Group sales centre opened to the public on 4 February 2012 at 256 Queen Street West Toronto Canada. RenderPornStar* naturally took a look at this award-winning Teeple Architects design.
The model is on display in the sales centre.